Suphanut Aneknumwong's CV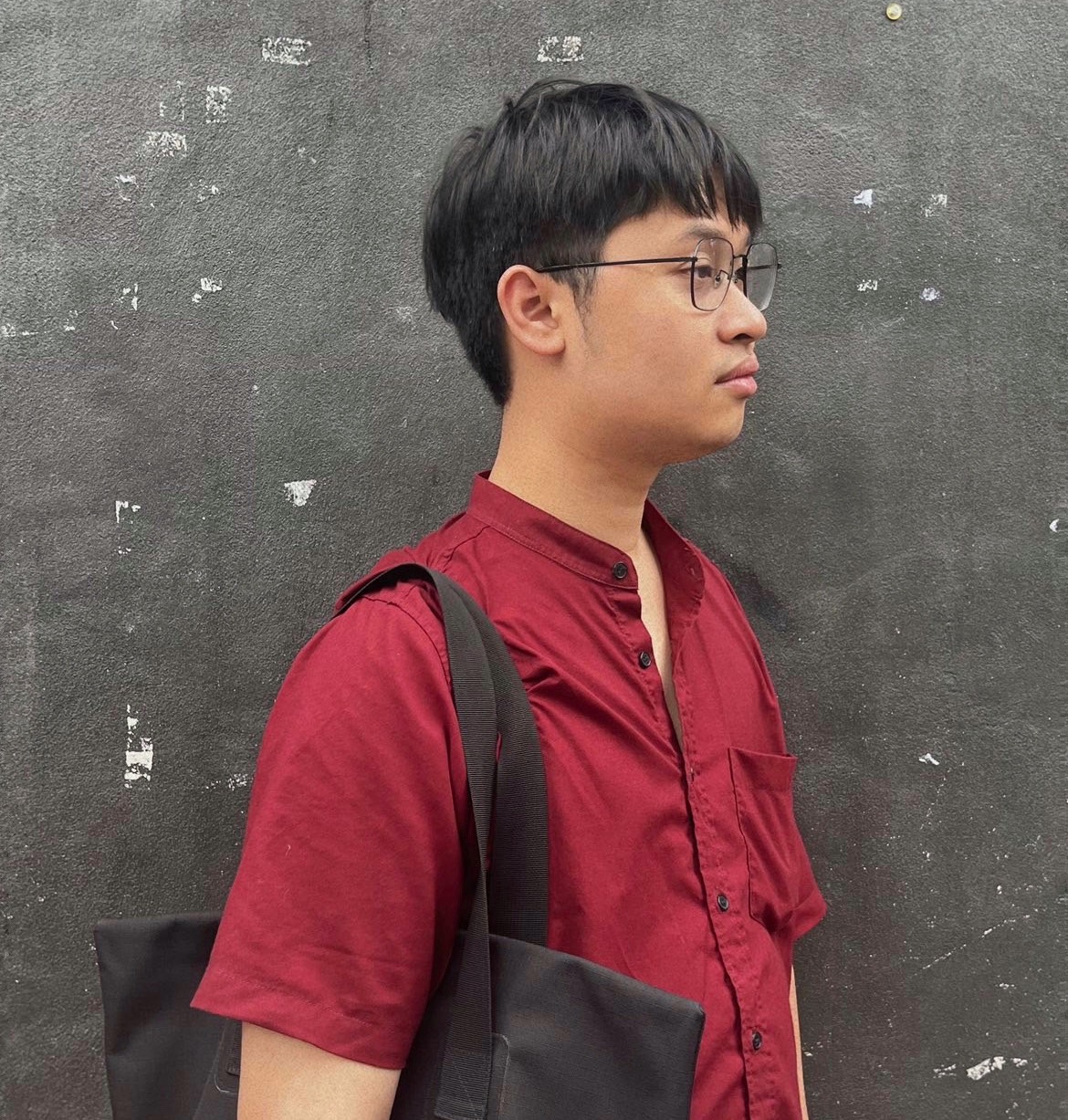 Contact
Address: 340 Washirathamsatit 55, Bangjak, Phra Khanong, Bangkok, 10260, Thailand
Tel: +6698 825 6861
Email: [email protected]
Education
Faculty of Political Science, Chulalongkorn University (2019 - 2023) with honor
Major: Government
Minor: Journalism and New Media
I emphasized my studies on electoral politics, regime, institutions, digital politics, and contentious politics. My minor courses mainly focus on campaigning, civil society, conflict transformation, and the intersection of digital media and politics.
Experience
Research Assistant (March 2023 - Now)
I collaborate with professors on several projects, including facilitating research on the 2023 Thailand general election for the Fredrich Naumann Foundation. I also conduct research to evaluate the performance of Election Commission of Thailand organizing election.
Nisit Sam Yan Co., Ltd., Managing Editor and Committee (May 2021 - May 2022)
I helped co-founding the company and contributed to a publishing house specializing in books and content related to democracy, social movements, and human rights in Thailand. My responsibilities included book selection, PR activities, operations and coordination others. The publishing house successfully published over 30 books and organized several public seminars and workshops.
Nisit Sam Yan Press, PR & Coordinator (2019 - May 2021)
I made significant contributions to various events, CSR initiatives, and collaborations with stakeholders, including partnering with the Embassy of Czech on the Book Launch of Vaclav Havel's Letter to Dr. Husak. I also took the lead in organizing seminars and played a key role in social media planning, content writing, graphic designing, and website maintenance.
The101.world, Internship (May – August 2019)
As an editorial team (see articles), I was centered around politics. My article on a student promoting digital literacies was awarded by the Thai Media Fund in 2018.
Freelance, Content Writer, Web Developer, Translator (2015–2022)
I have been a freelance for more than 8 years, since my high-school days. Examples: 1) wrote Apple-related news for MacThai.com 2) translated articles/manual/ catalogue covering politics, culture, and technology. 3) developed sites for various sectors, such as businesses and publishers. (see portfolio)
Extracurricular Activities
Deputy, External Affairs, Student Government of Chulalongkorn University (June 2021 – May 2022)
Before the tenure, I coordinated the election campaign, analyzed voting projections by faculties, and created media from online content, talks to interactive website. I worked alongside the vice president of SGCU to initiate and coordinate projects with various stakeholders, such as #น้องฉันต้องได้เรียน campaign and 6 Oct Memorial campaign.
Vice President for External Affairs, Political Science Students' Union of Chula (June 2021 – May 2022)
I mainly worked and collaborated in the projects with the external affairs of SGCU, as well as collaborated with stakeholders for socially engaged projects of the union.
President, Department of Academic Affairs, Political Science Students' Union of Chula (June 2020 – May 2021)
I initiated a series of impactful public seminars, featuring renowned international scholars and activists who engaged with Thai students and citizens. In addition, I led the preparation and deliver of internal lectures and workshops for students within the faculty, enhancing their academic growth and fostering a dynamic learning environment.
Head of Academic Activities, Junior Webmaster Camp 11/Young Webmaster Camp 17 (Jan – Dec 2019)
The camp selected 80 students out of thousand applications from four fields, including marketing, design, content writing, and programming to explore the digital industry alongside leading experts. I established partnerships with start-ups, agencies, and publishers to deliver lectures and workshops, as well as to provide consultations and experiences. I also designed and organized a workshop focused on civic engagement, empowering the participants to make a positive impact in their communities.
Committee/Editor-in-Chief, Education for Liberation of Siam (ELS) (2018)
ELS is a group of student activists against authoritarianism in Thai education. I helped to initiate and organize events, including debates on education policies of parties, and workshops aimed at engaging target students. I also mainly ensured the relevance of the group's content. Moreover, as a member, I played a key role in advocating for change by submitting a petition to the Committee for the Unfair Gender Discrimination, urging the revision of Gender Content in the Official Health Education textbooks.
Research Projects
2023 Thailand General Election: How Thais Vote, Assistant (for Friedrich Naumann Foundation) (in process)
ECT's Performance on Organizing 2023 Thailand General Election, Assistant (for Election Commission of Thailand) (in process)
Civic Education of Political Parties, Assistant (for King Prajadhipok Institute) (in process)
Organizing and Hosting Seminars
Beyond Boundaries Series
I co-initiated the program, co-hosted and organized various episodes of this series.
Nisit Sam Yan Press
I initiated and hosted some seminars, including:
Others
I initiated and hosted some seminars on politics and social movements, including:
Selected Articles
Selected Courseworks
Government Major
Journalism and New Media Minor
Paper Hallyu as Soft Power for South Korea Military: Comparing Crash Landing on You and Descendent of the Sun (กระแสเกาหลี (ฮันรยู) ในฐานะซอฟต์พาวเวอร์ทางการทหารของเกาหลีใต้: เปรียบเทียบซีรี่ส์ Crash Landing on You และ Descendent of the Sun) (Thai) (2020)
Media Voices of Gen Y in 2019 Protests: Why They Came out The Most (เสียงของ Gen Y ในม็อบ 2563 ทำไมพวกเขาจึงออกมาชุมนุมมากที่สุด?) (Thai) (2020) [Website]
Report Reporting Moral Panic: Two Cases of News Representing Thai Undocumented Workers in South Korea (การรายงานประเด็นที่ก่อให้เกิดความตระหนกทางศีลธรรม (Moral Panic): เปรียบเทียบ 2 กรณีศึกษาว่าด้วย "ผีน้อย" ในเกาหลีใต้) (Thai) (2021)
Project Proposal Election Campaign for an Increase in Voter Turnout for Election Commission of Thailand (ข้อเสนอการรณรงค์เพื่อให้มีผู้มาใช้สิทธิสูงขึ้นต่อคณะกรรมการการเลือกตั้ง) (Thai) (2023)
Languages
Thai (Native); English (Intermediate - IETLS 7.5)
Courses Attended
Content / Young Webmaster Camp 16 (2018)
Design Thinking Course by Amnesty International (2018)
School of Tomorrow by The101.world, Friedrich Ebert Stiftung, Thammasat University (2018)
TK Young Writer by Tk park (2018)
Marketing / Junior Webmaster Camp 8 (2016)
Interests
Thai Politics, Comparative Politics, Digital Politics, Media, Social Movement, Technology, Pop Culture, Cooking, Coffee
For a short PDF version, Click.